How can I become rich faster MLM or REAL ESTATE?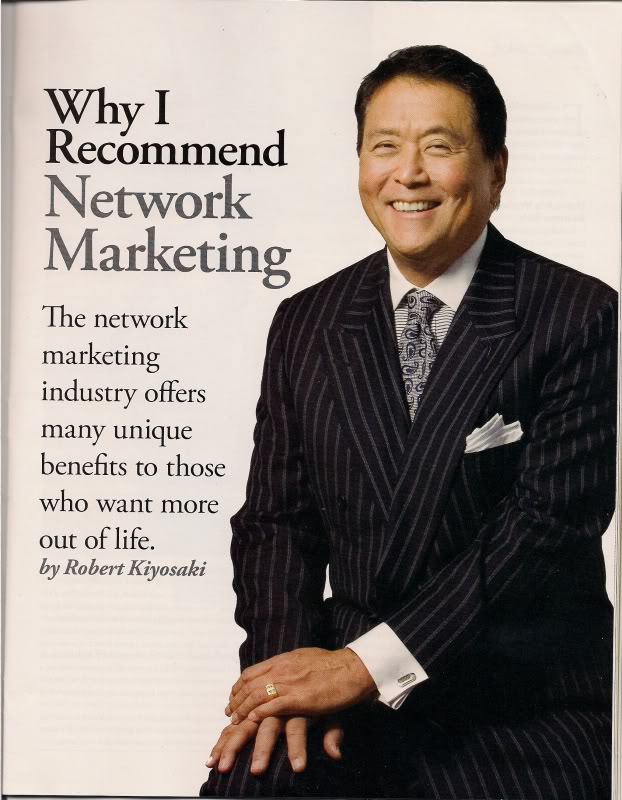 We have all been introduced to a Network Marketing opportunity , aka MLM (Multi Level Marketing), aka Direct Sales.  Some of us know the opening lines by heart at this point for example Are you open to making extra income, Are you satisfied with your current financial situation, do you keep your money making opportunities open, Would you like to make 30k a month and blah blah blah just to name a few lines.  For some of you who dont know I made a video a on youtube called FOCUS refering to my friend who quit his job to become a FULL TIME MLM'er because his MLM company exceeded his working salary. By the way he is a teacher in NJ the base salary for a teacher starting is 42,000. I will say based on my personal experience this is very rare. He introduced me to Network Marketing when I was 19. I did not join but was very interested. He focused on MLM and about 9 years later he was able to quit his JOB. Now for the majority of people who pitch MLM and encourage others to quit their job are still working full time jobs they hate. And this is not by choice. They do it because most of them want to get you in because they make money off you joining. And for those of you who are fans of Roberty Kiyosaki Rich dad teaches "Never take advice from sales people only rich people" .
Now lets get into some dissecting in MLM you can get monthly checks rather fast depending on your ability to sell and get people to Join your company.  As far as Real estate in the wholesaling niche or Fix & flip model. Its a high probability that you will not get a check in month 1 or 2. Dont get me wrong it can happen but alot of times its not the case. Lets take me for example it took me 8 months to get my first wholesale deal.  And no I did not get rich 2k bucks I made and had to give half to my mentor.  I have met people who first deal was 5k, 10k, 15, all the way up to 100k, Yes 1st deal. MLM may give you monthly hits to boost your confidence but when you get that real estate Check some times its half of somebody salary for the year in some cases more then what some folks make in a year. My biggest month to date is 31k in a month.  I been here in Charlotte, Nc for 6 years this month and have met many of folks back in 08-11 pitching MLM opportunities, fast forward today most of those folks are still working jobs. Although they keep telling new recruits and them selves they will retire in 6 months. By no means Am I rich yet. But after getting fired in September 2012 I been able to pursue my passion of Real estate Full time.
In conclusion I think you choose the thing you are most passionate about because each one will require hard work and focus. I personally choose Real Estate due to the different avenues which are Land lording, wholesaling , Fix & flip, Commercial RE, Traditional sales and etc. I see way more folks go Full time in RE than I see full time MLM'ers. I dont want to get dressed up and go to a meeting once a week. And no matter how screwed my day was as soon as I step into the MLM meeting I have to pretend that this place I am in right now is the best thing in the world. I will never even as a Real estate investor tell someone to quit their job based off of a idea of being a business owner.  Real estate works if you work simple as that. Yeah it may take time but remember the hard road becomes the easy road and the easy road becomes the hard road. These are my personal opinions based off my life experience. Thanks for reading
Did you find this Blog post helpful? Please share or leave your questions/comments below.
Comments
comments