TRUE CONFESSIONS OF A REAL ESTATE INVESTOR!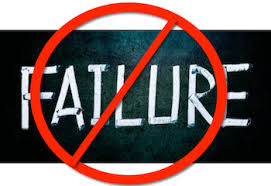 This week I will share a True life confession from my Friend and fellow investor Marcus Bledsoe. These are his words and his story. He gave me permission to share this story with you guys. I think it is quite helpful to expose you guys to the real side of Real estate most try to keep hidden.
I was thinking about a post someone put up a little while ago about people always posting the success stories but never telling the stories of the failures that led to the success. So I was considering my many fails and the lessons that learned and thought I would share it with you….
Considering My Failures
Year 1 –
the first property I put under contract. I contracted the property too high and couldn't get it sold. I failed to submit the EMD as indicated in the agreement. As an agent that was a mistake I could have faced consequence for as a judge might say that I had superior knowledge over the seller being a real estate professional. Instead of calling to back out of the contract and writing a letter to cancel the contract I did nothing. The seller hired an attorney to send a letter threatening to sue for specific performance on the agreement.
Lesson learned: I was afraid and I felt like giving up. But if you try you will fail. If you don't try you fail worse.
Year 2 –
I ran up $28,000 on credit cards and paid a national coaching / mentoring chain to coach me. That was the worst financial decision I ever made.
Lesson Learned: The foundation of any and everything you want to do comes by educating yourself. A mentor is there to keep you on track and focused. It's always best to hire a local mentor instead of someone across the country who could really care less whether you succeed or not. And if you're going to spend 28k, spend it on marketing. You will dumb luck your way to success if you out money in marketing vs. spending it on the next best "secret" strategy.
I contracted a property "subject to" and intended to sell my contract to another investor that I thought I could trust. I put a lock box on the property and gave access to that investor. Someone went in, using the key in the lock box and stole the stainless steel appliances in the house. I can't prove it but I suspect it was associated with the investor I was working with based on some other shady stuff they had done in the past. The seller blamed me and threatened to call the cops and report me. I had to pay to have the appliances replaced.
Lesson Learned: Keep the grass cut and the snakes can't hide. You have to keep your eye on folks to protect yourself and your business.
I sold an 8-house package deal to an investor who was a friend of mine and made $12,500. I was excited to make that on a deal because it was my biggest single hit to date and I had another deal closing that same month for another $12,000. In hindsight I realize had I found some way to close on that package and sell each deal individually I could have made close to $64,000 on that deal.
Lesson Learned: Find an experienced LOCAL mentor who cares about your success. Had I consulted my local mentor he would have advised me against structuring the deal the way I did.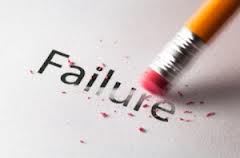 Year 3 –
I was targeting code violations when an elderly man received my postcard in the mail by mistake and thought it was a scam. The guy called the local news and told them he felt like I was targeting seniors to cheat them and steal their homes. The local news station called me and did a story about it framing my business as a "Potential Scam." It was the opening, salacious story for that night. SMH…
Lesson learned: More money, more problems… SMH, sometimes when you aspire to do something great you can't avoid silly things that happen. You just have to accept that it comes with the territory and deal with it when problems present themselves.
I sold 11 houses to one guy over a year and a half period and let him beat me up for 1-3k on every deal because I thought I was building a relationship with a solid buyer that would last a long time. Come to find out he was beating me up on every deal because he wasn't the end buyer and he was wholesaling my deals to another buyer. But he had convinced me he was closing on my deals with private money he had acquired. I left at minimum $30,000 on the table.
Lesson Learned: Know your numbers. Know what the property is worth and don't get comfortable selling your deals to just one buyer. Your best buyers are the ones who are not buying multiple houses a month. They don't have their own systems in place and they pay more.
I spent $17,000 on virtual assistants instead using a US-based call center or highly trained local assistant to screen leads. There is no way to quantify the number of deals we lost due to the va's not staying on top of leads and not building an adequate level of rapport with sellers.
Lesson learned: hiring a local in-office assistant to screen leads is much better than a foreign assistant. Someone who understands US culture can build better rapport which captures more opportunity. Hire at the very least a US-based virtual assistant for lead screening. Foreign VA's are better suited for admin tasks.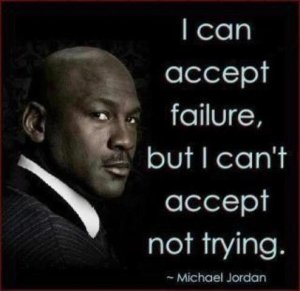 Year 4 – Someone received an offer from me in the mail and accused me of trying to sneak some harmful language into the contract. He filed a complaint with the Texas Real Estate Commission calling into question my real estate license. That certainly wasn't my intention but I could see how he could interpret it that way. There was a better way to write up the offer to avoid that situation.
Lesson learned: Details are going to slip through the cracks and problems will result. Learned from them and try not to make the same mistake twice.
Overall don't be afraid to failure. Failure is a precursor to success. Don't beat yourself up over the failures. learn the lessons that are taught through failure and never making the same mistake twice.
Did you find this Blog post helpful? Please share or leave your questions/comments below.
Comments
comments